Duct Cleaning Services
Professional Air Duct Cleaning
Ducky Ducts is a local indoor air quality company specializing in commercial and residential HVAC air duct cleaning and air quality improvement projects. We serve all of Western North Carolina including Asheville, Hendersonville, Mills River, Brevard, and Marion NC. Our Air Quality Specialists are certified technicians with the industry's best tools and expertise to provide the best service for all of your air quality needs. 
What To Expect When You Hire Ducky Ducts
A certified Ducky Ducts technician arrives in a clearly marked vehicle.
The technician will access the duct system and determine a cleaning approach. 
Thoroughly clean duct work.
Provide any important details about the cleaning and answer any questions.
Why You Should Clean Your Air Ducts
Cleaning air ducts has many benefits. Accumulations of dust, dirt, etc. are found in all homes with air ducts. Other factors that may increase the need to clean your air ducts include pets, smoking, and home renovation projects. You should consider cleaning ducts more often if any of the home occupants have allergies or asthma. Cleaning your air ducts can also make your HVAC system more efficient, resulting in reduced energy consumption and saving you money.
Reasons
To Clean Your Ducts
Dust and dirt builds up in a home overtime. If you don't clean your HVAC it will start to build up in the ducts and block your filter reducing air quality.
Pets have dander and shed hair that gets into the vents and clog your HVAC filter over time.
After long periods of smoking, the residue can build up in your vents.
Cleaning and disinfecting your ductwork will help kill harmful viruses, bacteria, and mold that cause serious health problems. We use all natural, botanically-based disinfectants that are safe for humans and pets
Home renovation projects are great for increasing home value, but it also creates dust, and other airborne particulates that get trapped in the HVAC and filter that should be cleaned afterwards.
What is the duct cleaning process
Professional duct cleaners have a multi-step process. First, a thorough inspection takes place. Once the condition of the ducts and unit is determined, the cleaning can begin. Dirt and debris are removed from the ducts using a vacuum collection process and negative air pressure. Agitating the walls of the ducts allows pollen, bacteria, dust, and pet dander to be removed from the vents. This process enables dust and dirt to go directly into the vacuum unit and not spread around the house. Once the cleaning happens, a final walk-through of your home or business is conducted. Inspecting the ducts again and the HVAC unit ensures a full clean of all pollutants and debris.
What do I have to do to prepare?
You can clear the space around the vents but if the furniture is too heavy to move, then our technicians are happy to assist you.
How long will the duct cleaning take?
Approximately 2-3 hours. However, timing is tied to the number of vents and ductwork layout.
How much does it cost to clean ducts?
The average cost for a home duct cleaning will range from $400-$800. Ensure that all elements are cleaned, including the air duct system, drain pan, coils, blower, and vents. Factors that will impact the price include system size, type of ducts, level of contamination, and system accessibility.
What are the benefits of duct cleaning?
The top benefits of duct cleaning include improved indoor air quality and HVAC system efficiency. When the HVAC unit is clean, it broadcasts fewer pollutants and odors while using less energy, which lowers your power consumption. The end result is a healthier, more efficient home.
How do I know if I need my ducts cleaned?
The recommendation from the National Air Duct Cleaners Association is that you have your ducts cleaned every 5-7 years or as soon as you notice any odors or see any debris accumulation.
We start with an inspection of your air ducts and air handler/furnace unit. Then we assess the best means of cleaning your system.
We use the best combination of rotary brushes, compressed air tools, negative air, and various sized vacuums to reach all parts of your ductwork.
After we are done cleaning the ductwork, we wipe down all registers and boots. As part of our 'white-glove' service, we also vacuum and clean up any other mess that we've made!
The Effects of Air Quality
It is essential to have high quality, clean indoor air that is free of pollutants. This is critical for your household to maintain good health. On average people spend as much as 90 percent of their time indoors. Breathing fresh air indoors can reduce health issues such as asthma, headache, irritation of the eyes, fatigue, nausea and long term health effects including respiratory disease. Even if no one in your house suffers from specific conditions such as asthma or chronic allergies, you may notice a significant improvement in mild symptoms like sneezing and coughing. Disinfecting the whole system will kill viruses, bacteria, and fungal growths like mold. A healthier indoor environment will benefit your family by helping everyone breathe easier.
What To Do After Your Ducts Are Cleaned
We recommend regular maintenance and vent cleaning every four to five years by a professional, depending on the contaminants in the home. However, once you have had your ducts cleaned, there are many things you can do regularly to prevent the build-up of pollutants.
Step 1
Step 2
Step 3
Step 4
Step 5
Step 1
Prevent mold and mildew by ensuring your home has sufficient ventilation and track the humidity level in your home. In a typical environment, the humidity level should no higher than 50%. If you live in a wet climate, you may need to use a dehumidifier.  
Step 2
Step 3
Step 4
Step 5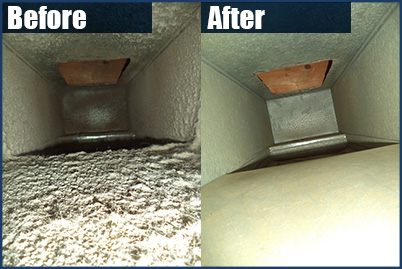 How To Tell If Your Ducts Need Cleaning Air ducts are an essential part of your home's HVAC system, responsible for circulating air throughout your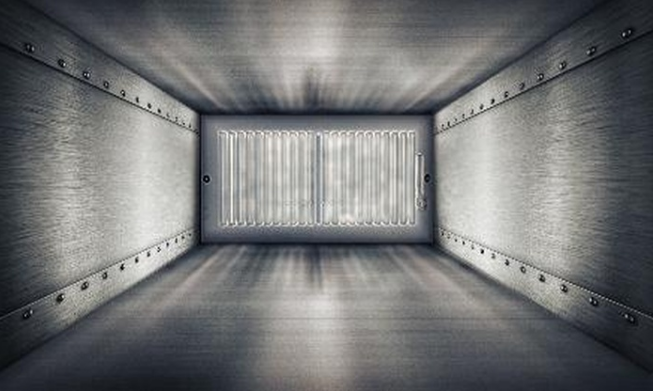 Cleaning your air ducts will provide you with clean, high-quality indoor air. Indoor air quality is essential when ensuring an indoor environment is healthy and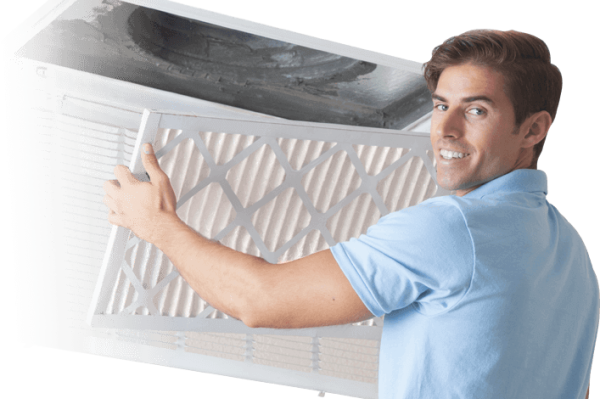 How often should your air ducts be cleaned? Cleaning your ducts depends on a lot of different factors. All homes have an average accumulation of